Starting...
With the introduction of blog.yorenet.com site, a new and very important service for our customers is being initiated. In this site we will provide helpful information about our services and also share some technical info about our infrastructure as well as our technologies with you.
For whom is this blog prepared?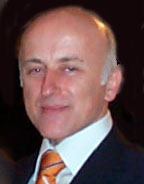 First of all for our customers.
At the beginning we will concentrate on articles that answers the common questions from our s-Cumhuriyet membership customers. And by time, in addition to the informative articles on other services we provide, our technical specialists will share their experiences on technical subjects with you.
We are the first private sector company that is established specially for providing internet related services withiin Turkey. We are offering our services only via our customly developed technologies on Linux servers for more than 11 years. As a result, we are the first to make use of and/or implement several technologias (such as Linux, XML, XSLT, PHP, etc.) that are popular and commonly used today. There are several original algorithms and/or technologies that we developed especially during those old days when internet wa not  widely in use, either because of  necessity or simply because of curiosity.
It is one of our main objectives to document these technologies both for ourslves and also for those young programmers that want to make use of.
Hello World...
Hakan Kalyoncu, PhD in EE Eng.
Chairman
---
---